Is Detoxing Real?
Yes, very real.
But, you need to go a step further and ask these questions.
Do detox programs work?
Can they really "detox" your body in weeks, even days?
If some detox programs don't work, what does?
Do we even need detoxes?
If you want to know the answer to these questions, plus three tips to start detoxing today – keep reading!
We Are More Toxic Than Ever
A toxin is anything that stands in the way of optimal health.
We live in a crazy time, when the toxic burden on our bodies is higher than ever before. We eat food infused with hormones, preservatives, additives, and processed sugars. We breathe air pollutants, chemical-laden candle fragrance, and perfumes on a daily basis. Our furniture is saturated with flame-retardant chemicals and our pans are lined with synthetic coatings.
And those are just the physical toxins. We also sleep less and stress more. We spend hours on our phones each day, yet studies show this time of so-called connection is the most disconnected people have ever felt. Anti-anxiety and depressant medications are prescribed at an all-time high.
Scary right?
Let's go back to that first question.
Detoxing is very real. In fact, your body is detoxing right now as you read this article!
The question is – how well?
Signs You Are Not Detoxing
Your body may be doing just fine keeping up with all those toxins flowing in. But many of us are struggling to keep up with that high toxin load.
Here are signs your body could use some detox support:
Brain fog
Fatigue
Sleep difficulties
Mood swings
Anxiety
Hormonal imbalances
Digestive issues
Skin issues including acne, eczema, and rosacea
Chronic pain
Headaches
Autoimmune disease
Allergies
Frequent illness
Body odor/bad breath
Yellowish tint on hands and feet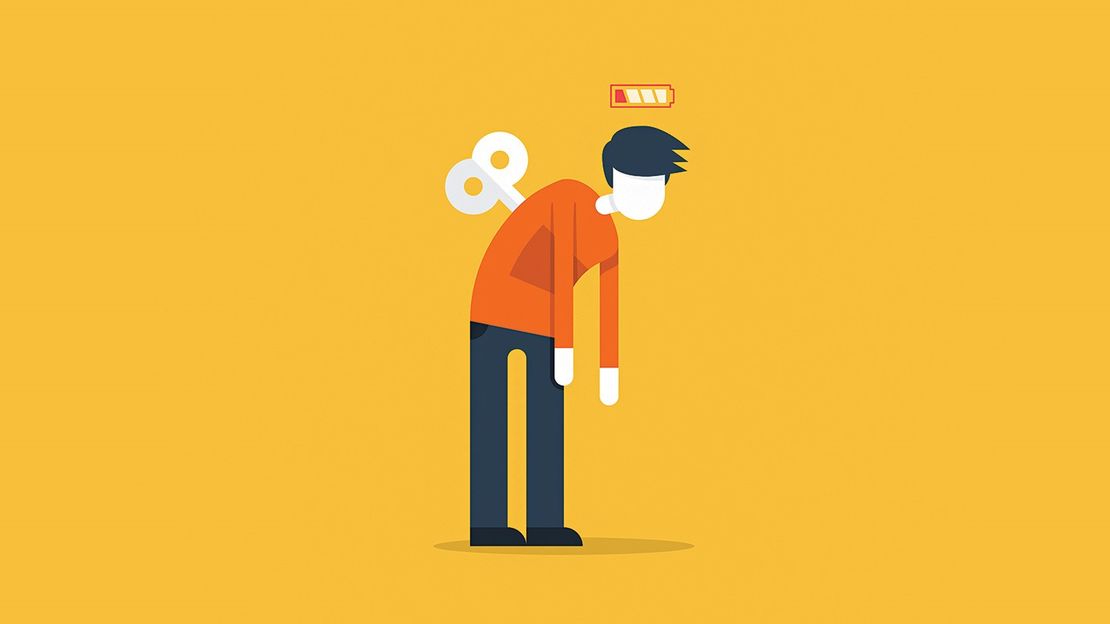 Here are things that will increase your likelihood of needing detox support:
You drink alcohol on a regular basis.
You consume sugar on a regular basis.
You store/microwave food in plastic containers.
You are on medication.
You eat mostly conventional produce.
You live in a city (more air pollution!).
You do not exercise/have a sedentary job.
The Bad News
There are a lot of detox programs out there – at your local juice shop, at the gym, online. Sadly, many of them will not work. Keep reading to find out why.
The Problem with other Detoxing Programs:
They are too short: Detoxing is not a week-long process. A seven-day detox program will not leave you "detoxed" and good to go until next year. We are exposed to toxins every single day whether we like it or not, which means we need to detox every single day.
They rely on starvation to get you fake results: Detox programs rely on juices and extreme calorie restriction to make you think you are detoxing when in reality you are just starving your body. You may be excited about the weight you lose during their program, but that weight is going to pile back on as soon as the detox is over.
They are not science-based: Many detox programs are based on opinion and pseudoscience. They are not backed by science or scientific literature.
They do not approach detoxing in a methodical way: The liver is often emphasized in detox programs, but you cannot forget to support the other organs involved in detoxification: the gut, the lymphatic system, the kidneys and the skin. Before you start up-regulating liver detox pathways it is critical that you make sure the gut is healthy and the lymphatic system is flowing. You do not want the junk that you dislodge to be reabsorbed – you want it to be removed from your body!
The Good News
The good news is we do have the power to support our body's ability to detox. Detoxing is possible, with the right program.
We have to approach detoxing the right way for it to be effective.
A good detox program has:
Education: You should be told why you are eating certain foods, why you are taking certain supplements, etc. If you are told to drink nothing but juice for five days, you should be told exactly what that will accomplish. If the program refuses to disclose the reason behind what they are telling you to do, it is a sign they don't know the reason.
Progressive steps: You must start with gut health before progressing to lymphatic drainage and then liver health. This allows for detox optimization, less side effects, and better results.
Body AND mind: What good is a healthy body if you are riddled with stress and anxiety? A good detox program should address all aspects of health, including mental health.
Ways to decrease toxin exposure: There are some things we cannot change, but thankfully we do have the power to decrease many of the toxins we are exposed to. Up-regulating detox pathways is critical, but it is just as important to decrease the volume of toxins coming in.
So, What Now?
I am so excited to announce that our team of twelve Functional Medicine Practitioners have come together to create an amazing detox program, available to the public! The Ultimate Detox Program is an online, self-paced, 6-week program designed to give you all of the tools you need to support detoxification.
It provides step-by-step instructions on how to:
Improve your gut health.
Up-regulate detox pathways.
Detoxify the products you own.
Manage stress with breathing techniques, yoga and more.
The program includes:
90 minutes of video content each week from twelve Functional Medicine practitioners, each an expert in their specialty.
Diet plan with recipes, meal/snack ideas and grocery lists.
Access to the highest-quality research-based supplements in the country, only available through healthcare professionals.
Weekly yoga poses and essential oil recommendations to support each step of detoxification.
The science behind the diet, supplements, and other aspects of the program!
All content conveniently viewable from your computer or the Teachable iPhone app.
The course launches February 3, 2020 but I would love to share three free tips that you can implement today to get a head start on the detox process!
1. Cut back on alcohol.
Alcohol consumption puts a lot of stress on the liver which is the main detoxing organ of the body. If your liver is busy trying to detox alcohol, it doesn't have the ability to detoxify other substances that you are consuming or coming in contact with.
If you use alcohol as a way to wind down at the end of a long day, try swapping that glass of wine with a cup of hot tea. My favorites are Chamomile, Sleepytime Extra by Celestial Seasonings, and Night Time Tea by Pukka. These teas promote relaxation and improve the quality of your sleep, unlike alcohol.
2. Cut out processed sugar.
This may seem like a no-brainer but it is hard to put this into practice. Sugar is the most common food additive in the United States and it is lurking everywhere. Some studies show sugar can be just as damaging to the liver as alcohol!
First, cut out obvious sources of sugar like candy, pastries, donuts, ice cream, soda and other sweetened beverages.
Then start reading nutrition labels. Sugar can be hidden in foods that are advertised as healthy, like granola, yogurt, juices, and protein bars.
First, look at the number of grams of sugar in the product. If it contains more than five grams of sugar, look at where that sugar is coming from. If it is coming from a natural source like fruit or sweet vegetables (beets, carrots, sweet potato, etc.) then it is fine to consume. If it is any type of added sweetener, even something like honey, rice syrup, or coconut sugar, see if there are lower sugar options.
My clients are always shocked to find sugar in so many surprising places!
3. Start moving!
Movement is a critical part of the detox process!
Just like we have a respiratory system and a nervous system, we have a lymphatic system. The lymphatic system is found throughout our entire body and it transports waste.
Lymph does not flow throughout our body on its own – we must stimulate the flow of lymph ourselves (we will talk about this at length in week two of the detox program). One effective way to do this is through movement/exercise.
Remember, the best type of exercise is exercise that you will continue to do. If you love going to the gym, sign up for a gym membership. If you want to workout at home, check out some free YouTube videos online (my personal favorites are Fitness Blender, Christine Salus, and MadFit). If you love biking, bike. If you love yoga, do yoga.
I personally love Classpass because I can bounce around from yoga to bootcamp to pilates, depending on what I feel like my body needs.
Ready to Detox?
Ready to feel vibrant again?
Head over to our registration page to learn more about the detox program and take advantage of early-bird pricing before January 13th! If you want 2020 to be an amazing year, this is exactly how you should start it.
I can't wait to see lives transformed with our detox program and I am so excited you have the opportunity to be a part of it. See you there!